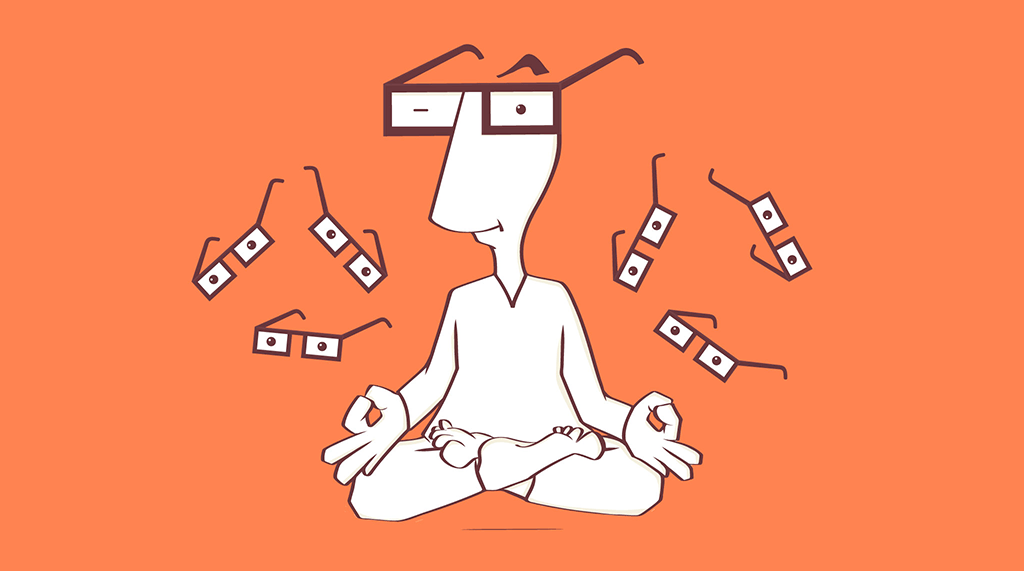 At Bonhomme à lunettes, our mission is to make glasses accessible to all. We also do our best to make your experience as zen as possible. Here's how we do it:
Our work is guaranteed
Since we're not big on ads and marketing campaigns, we've been betting on word of mouth for 15 years. For that to work, it starts with the quality of our work, which is 100% guaranteed . Issues with you frames? We replace them for free. Need adjustments? Come see us, it's free. Adaptation problems? Give us a call, we'll find a solution. When we say that seeing clearly is not a luxury, we mean it. We will always try to do our best for you to be happy with your purchase. This philosophy is why we've been recommended by consumer magazine Protégez-vous!!
We have a bad luck special
Have you heard of our #specialbadluck? On top of the guarantees mentioned earlier, we add a little extra for your peace of mind: if you loose or break your glasses, we'll work something out. Our philosophy is simple: we made enough money with the initial purchase. We won't capitalize on your bad luck to make more. So If you're unlucky, stay zen and give us a call!
Insurance receipts accepted everywhere
When you purchase glasses, we give you a receipt for your insurance. Since Philippe Rochette is an optician and a member of l'Ordre des opticiens d'ordonnances du Québec, it means your receipt will be accepted by ALL insurance companies operating in Québec . No need to worry when you fill out your claim!
Free glasses for kids 17 and under
Le fait d'avoir des lunettes n'empêchera pas votre enfant d'être un enfant. On sait de quoi on parle, nous en avons nous aussi. Grâce au programme See Better to Succeed program program by the Quebec government, you can get three free pair of glasses for your kids 17 and under. Click here to learn more. With three pairs, parents tend to be a lot more zen when their children go out and play with their new glasses!