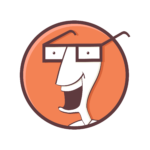 ABOUT US
Le Bonhomme à lunettes (Philippe Rochette opticien) est un opticien dont la mission est de rendre l'achat de lunettes accessibles à tous. Nous offrons une vaste sélection des lunettes pas chères sans pour autant sacrifier la qualité. On y parvient grâce à un modèle d'affaires différent: on ignore les marques prestigieuses, on ne fait presque pas de pub et nous avons des service points instead of branches. This is how we can make you save on such an important purchase.
OUR «BRANDS»
We are delighted to bring you our very first exclusive collection. With 3 brands, 50 models and wide range of colours, it is now easier than ever to find the frames for YOU. The recognition of your success by your peers and your social respectability are so important to us, we are making them OUR priority.

BULLSHIT
From our studios in Milan and Paris, This organic co-creation was made with only one word in mind: prestige. Bullshit is a luxury brand where every piece of plastic just oozes with good taste. Dedicated to refined, authentic people, Bullshit will get you the looks, while still being able to pretend you don't like all the attention. Ideal for those who are hostile to mediocrity.

WHATEVER
Born in the basement of a fair-trade, vegan café in Brooklyn, each Whatever is handmade by a robot in one of the three factories that produces 90% of the world's glasses. Whatever was created for altruists who truly value friendship. They are creative people with good values who don't get hung up on details. Add a touch of nonchalance to your weekend look.

MA GRAND-MÈRE
Ma Grand-Mère is a proud Montrealer. From the optician putting it on your nose to the port employee unloading the box from China, Ma Grand-Mère has deep roots in the city. Those who wear Ma Grand-Mère usually have a strong personality, are tenacious, with a repartee that is both efficient and unoriginal. Their experience expresses the passing of time.
THE VERY «BEST» OF WEB-BASED, NO-BUDGET ADS
Primées dans tous les festivals internationaux (dans notre tête), ces publicités de calibre mondial font l'envie des agences de pubs de Paris à New York en passant par Cap-Rouge
People have been talking about Bonhomme à lunettes since 2007
Philippe Rochette meets David Gutnik. A fascinating radio documentary radio on CBC.
Philippe wins the l'Association pour la santé publique (ASPQ) prize in the Business category. See his speech here.